Degree programme in Astronomy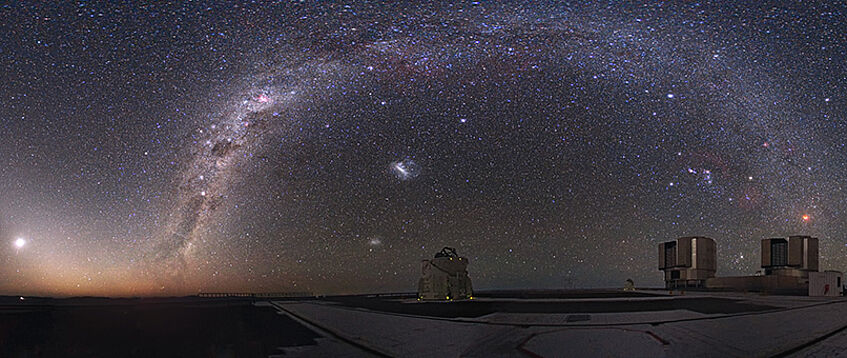 On the physics of the universe
The formation and evolution of galaxies, stars and planets are fascinating issues that have intrigued human beings from the beginning of time. Gaining knowledge about the universe and its complex structures helps us understand the conditions that are necessary for life to exist in outer space. Astronomy also has a significant influence on philosophy and the development of our world-view (cosmology).
In order to describe the spatial and temporal processes behind the different phenomena and objects in outer space, we particularly need profound knowledge of physics and mathematics. Therefore, the degree programme in Astronomy equips students with the necessary skills in physics and mathematics and provides a comprehensive overview of astronomy, astrophysics and space research. Today, astronomical research is also closely linked with electronic data processing: Thus, it is just as important to train students in the IT area, as, among other things, it provides the basis for modelling and interpreting the complex systems of the universe.
The skills acquired in the degree programme are in great demand in the natural sciences and technical disciplines, including, for example, numerical modelling of complex systems, image processing, data evaluation, calendar studies and calculations of satellite orbits, as well as in certain areas of scientific administration and public relations.
Range of degree programmes