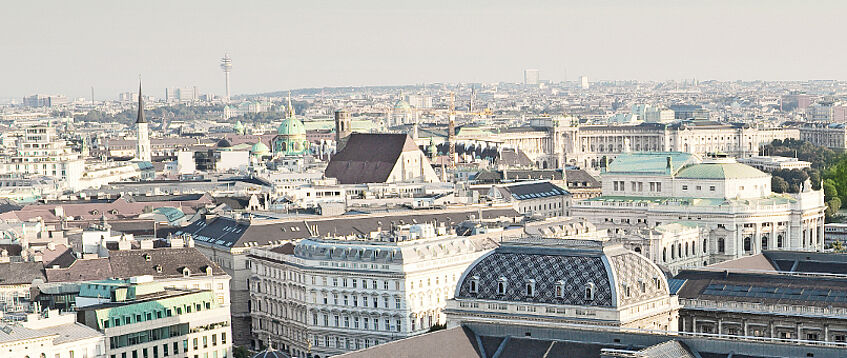 Studying in four capital cities
As an immersive, interdisciplinary Erasmus Mundus Master Course in Urban Studies, 4 CITIES takes students to six universities in four capital cities: Brussels, Vienna Copenhagen, and Madrid. The programme incorporates geography, sociology, cultural studies, and additional fields covering the complexity of cities and urbanity.
The objective of this programme is to improve the students' respective knowledge, skills and competences with regard to future employment in fields of work such as urban planning, social planning, project management, politics consultation and cultural and scientific journalism. 4CITIES is organized within the Network of Universities from the Capitals of Europe and co-funded by the EU's Erasmus+ Programme.
For more information please visit www.4cities.eu.